Lots of cute from the past week or two.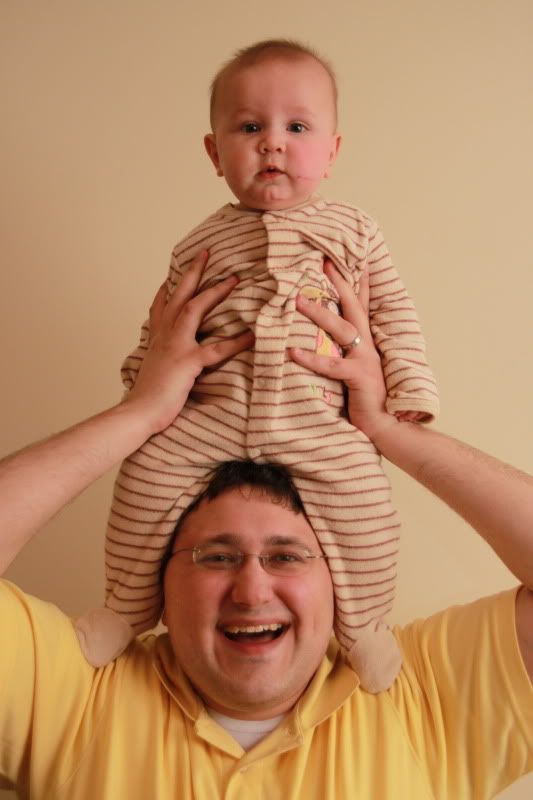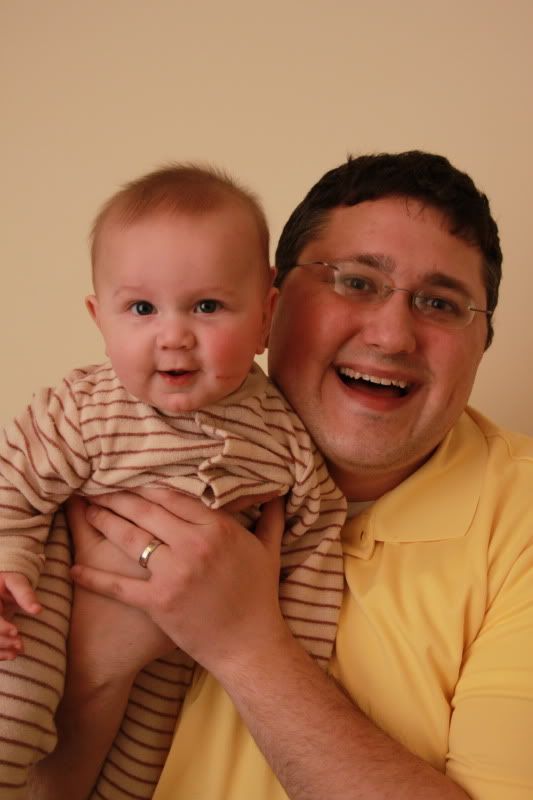 Silliness with Daddy. You can see that his face is scratched. Layla got excited the other day and ran into the living room. She jumped over him, but, well, she missed and stepped on his face. Ugh.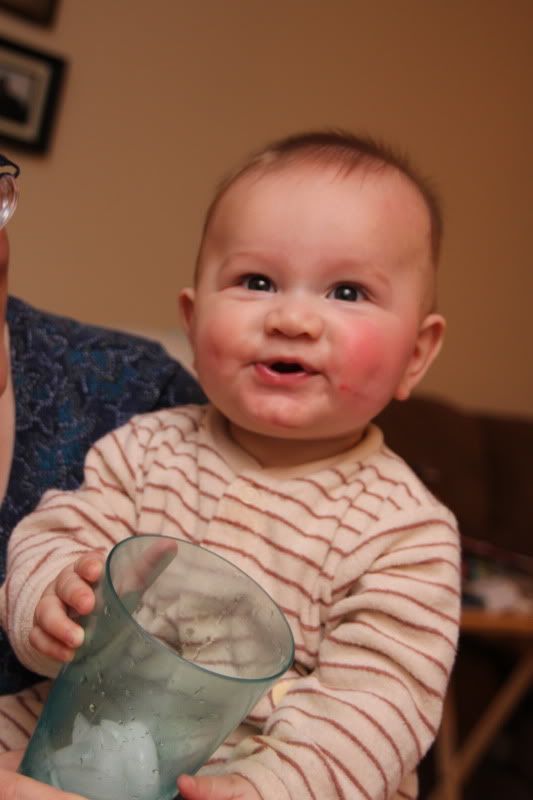 Kiddo loves cups.



Blue eyes STILL!!!!



Loves his exersaucer.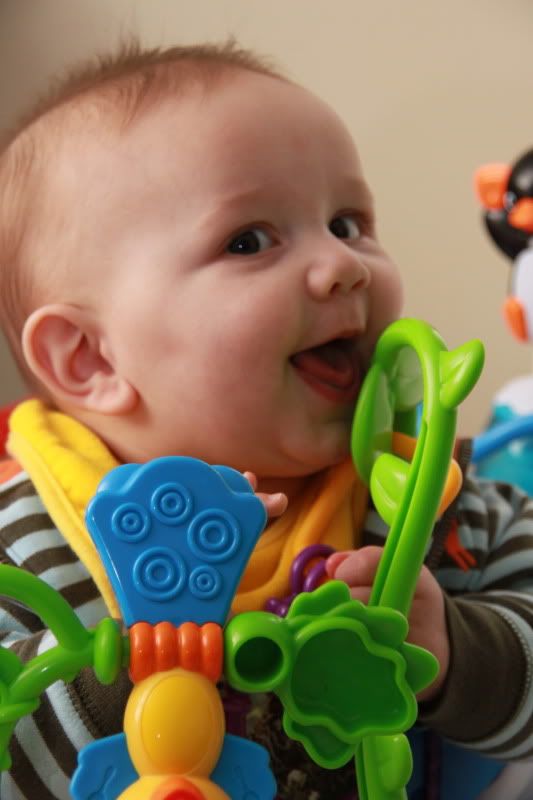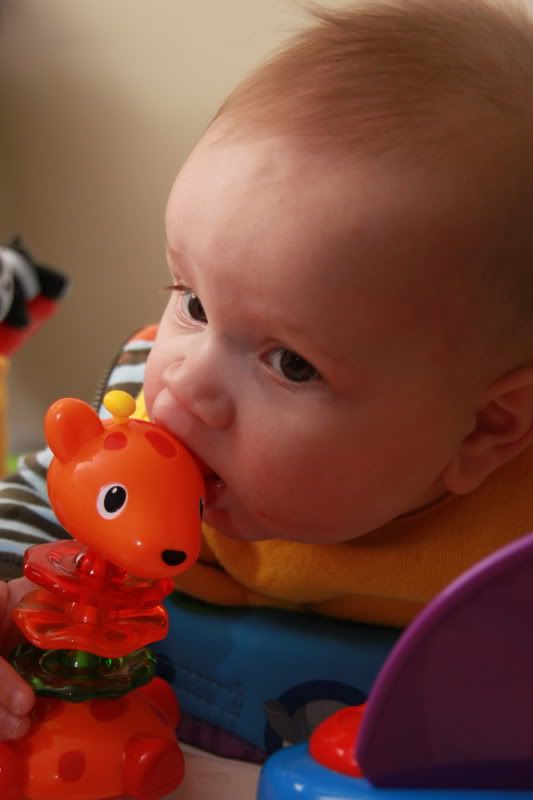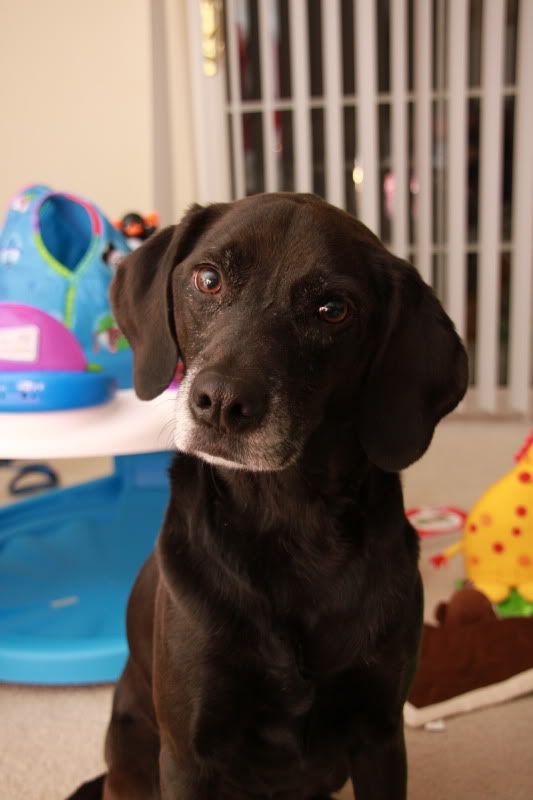 Layla has watched a lot of America's Next Top Model and she is trying to smize.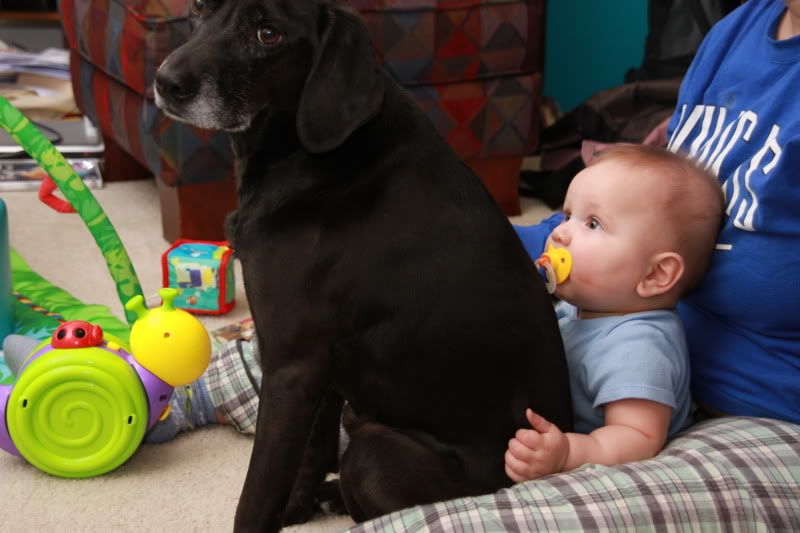 How many creatures can take up mommy's lap?