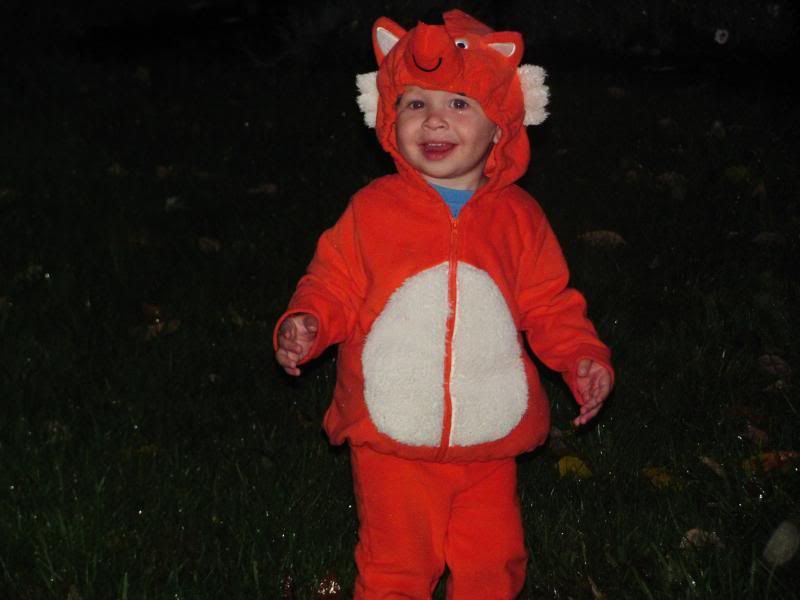 Our little fox doesn't say much, but he really enjoyed collecting candy during trick or treat in the rain tonight!




Luke recycled his costume from last year because who wouldn't want to be a rocket ship two years in a row?! Cheaper for me!!!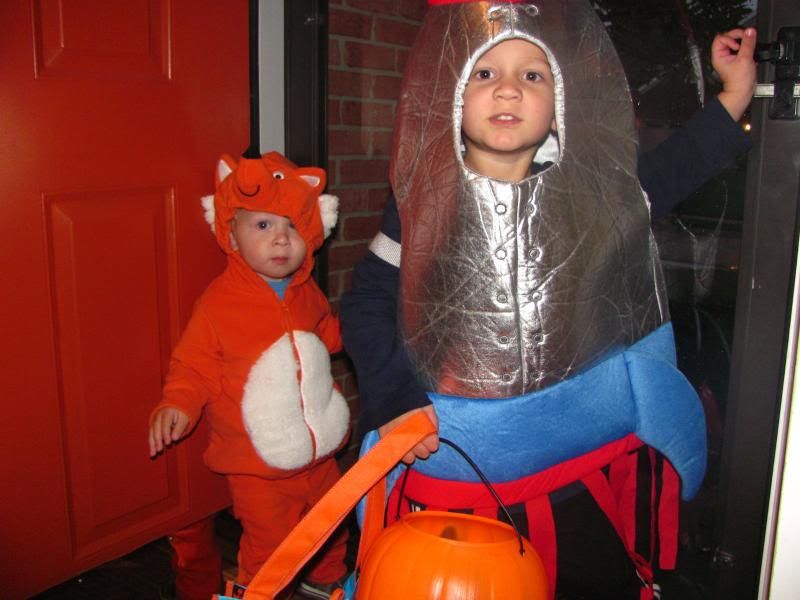 One day I'll get a picture of them together that looks nice. Obviously not today.