I know I have been out of the blogosphere most of the summer. Truth is, I'm really boring. Lots of data entry, relaxing, cleaning, etc.

We're supposed to have a baby here in about a week (although the Doc thinks he's going to be late -- I guess he'll be just like me!). I thought I would show some pictures of Luke's whimsical jungle room! You'll see mismatched furniture, lots of jungle animals, and a Layla dog who likes to lay in the middle of everything. Layla also goes to Luke's door pretty much every night so we let her in to check things out. Because of our lease, we couldn't paint or do proper wallpaper, but we went wild and crazy on the stick-on border and decals.





The over the door sign was made by our friend Jessica!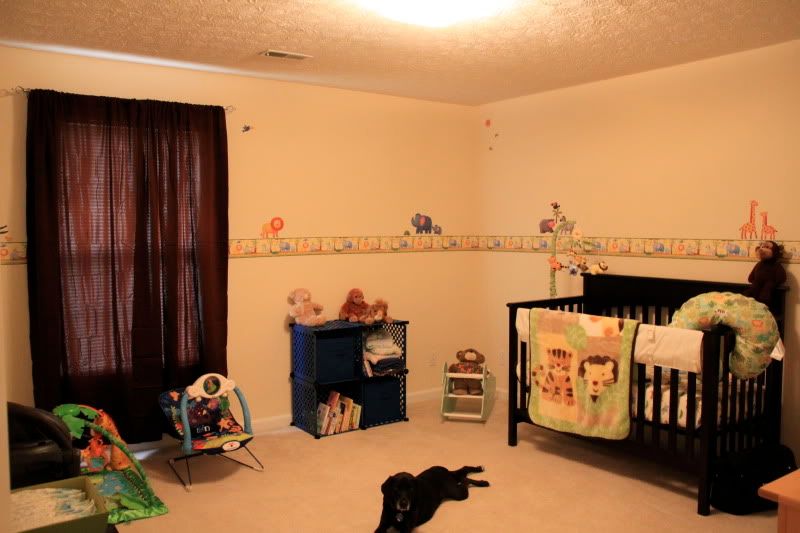 (ugh, fuzzy, but you can get an idea of the room itself.)






Books and toys and some awesome blankets.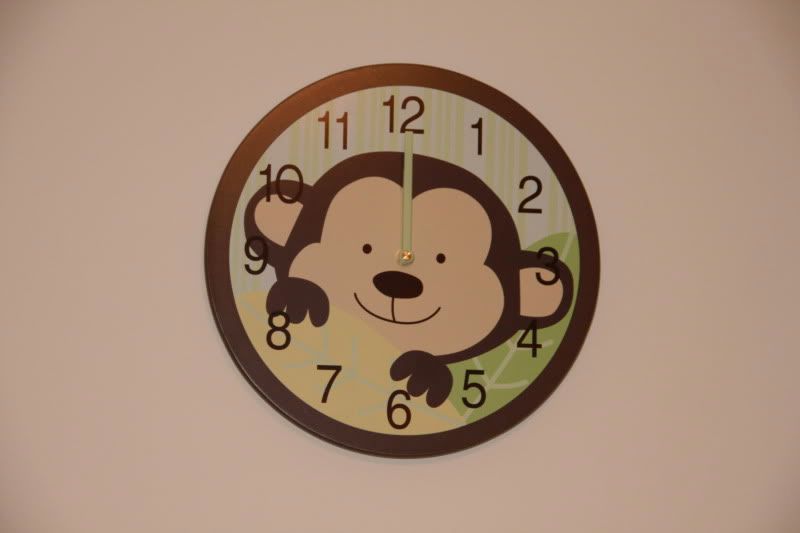 Hal loves monkeys. :)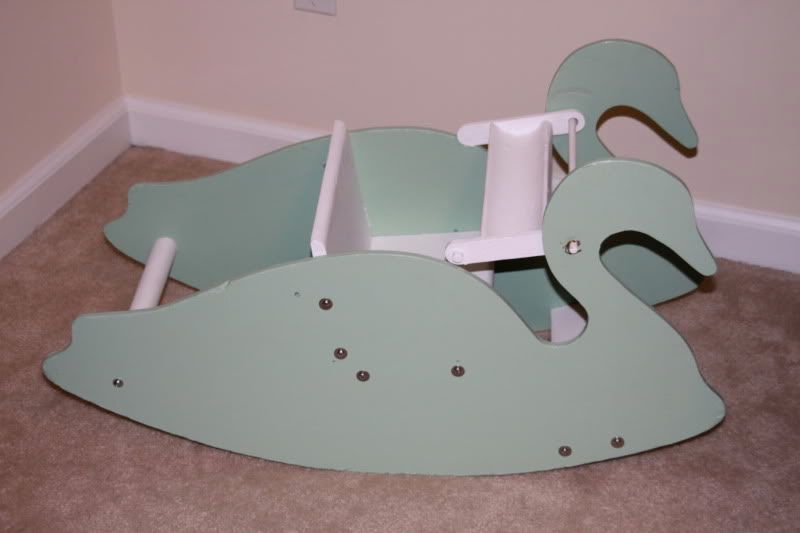 The duck has been in my dad's family for a very long time!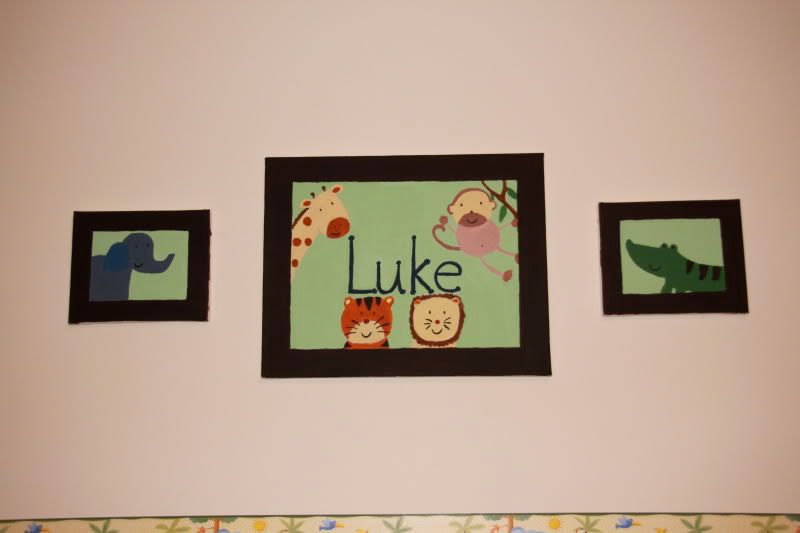 My finished artwork. It's hanging over his dresser (which is my old dresser).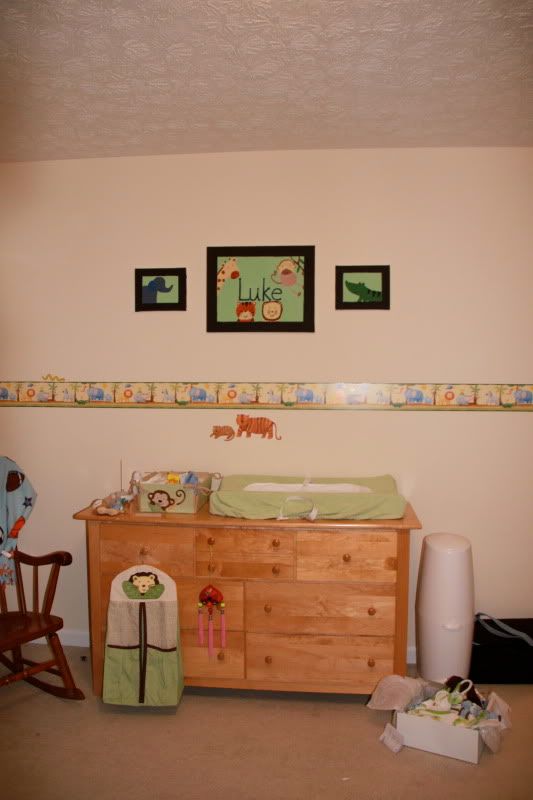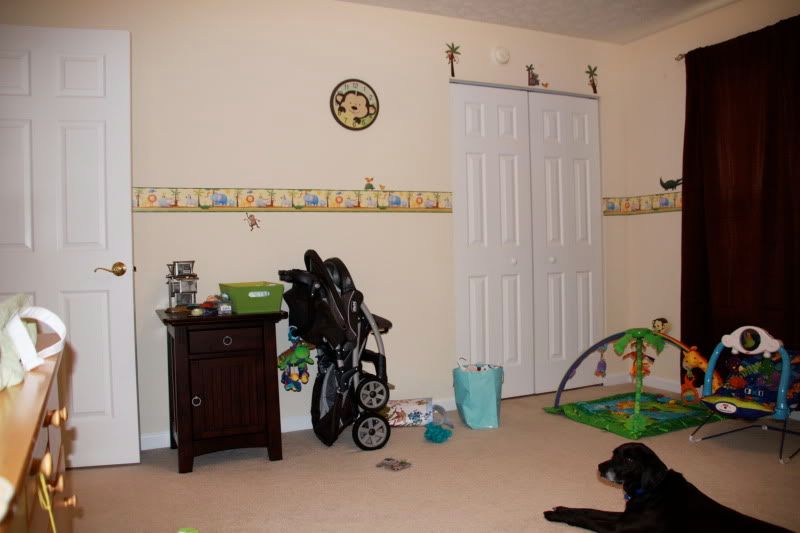 Hal's nightstand had to be relegated to Luke's room when he rearranged our bedroom to fit Luke's pack n play (where he'll be sleeping for the first couple of weeks. At least, we hope he'll be sleeping).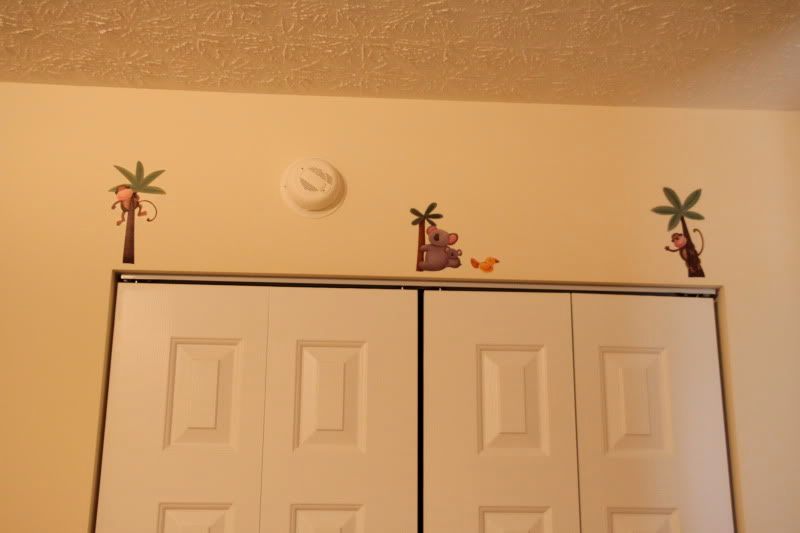 Decal Details