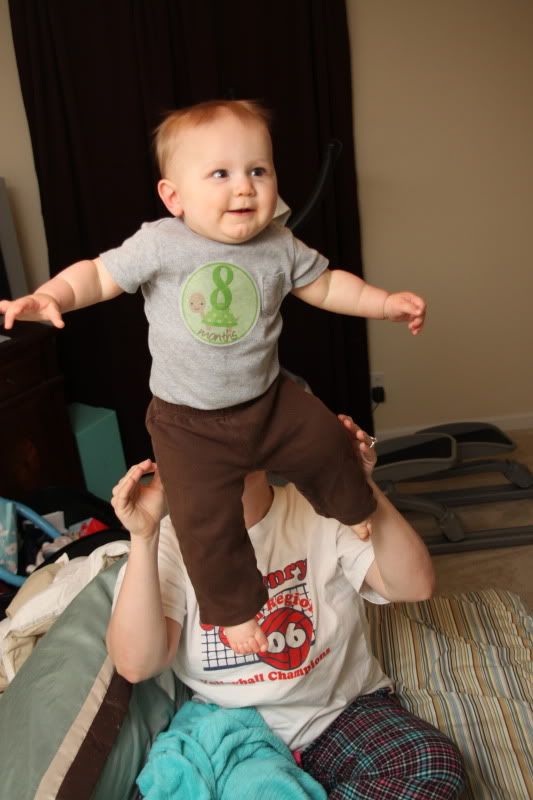 8 Months on the 12th! (and from his photo shoot -- he even flies now!)

At 8 months (to about 8 months, and 1 week), Luke:
~Cruises
~Gives open mouthed kisses
~Has 1 tooth
~Claps (although I am not sure he knows what he's doing yet)
~Likes Elmo's World on Sesame Street and the song at the playground on Sid the Science Kid.
~Feels the fuzzy animals in his books.
~Plays with Layla and laughs at her
~Likes to get into EVERYTHING he isn't supposed to -- like the dog's water bowl
~Is suspicious of grass
~Likes the ABC song the best, but also likes other songs and fun things
~Eats about 6 times a day (and usually once or twice at night)
~Has solids twice a day and usually tastes of whatever we are eating (we're currently curbing that b/c he has a cold and the more solid foods irritate his throat)
~Wants to MOVE all the time
~Is ticklish on his sides
~Laughs at stinky feet games
~His eyes are still blue (of varying darknesses depending on the light) and have brown streaks in them sometimes -- So I guess they are hazel?



We had an unseasonably warm day and took Luke on his first picnic! He got to dip his toes into Lake Monroe and he liked it a lot.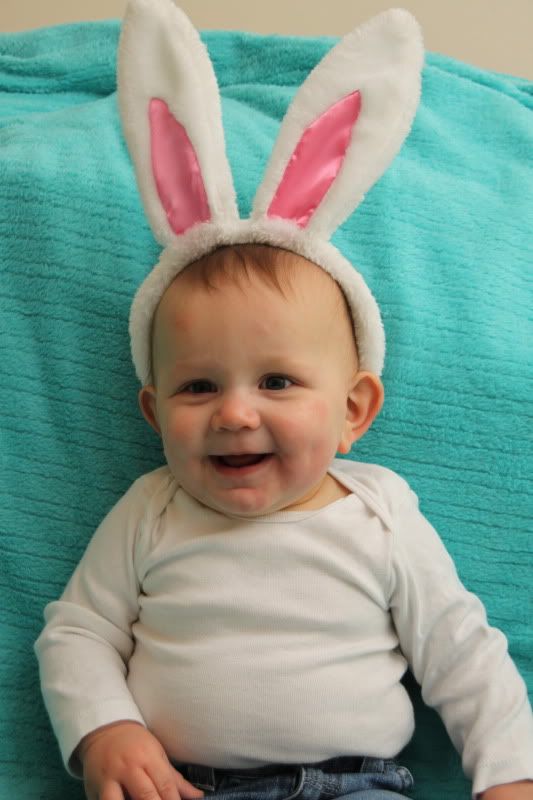 From Today -- ready for the bunny!