Was crazy.

We got home on Sunday the 29th (Nathan was born on Friday). On Wednesday, I came down with such a horrible headache that I worried I had a spinal headache. I have never had a headache like that before. I still have no idea what the headache was. However, it felt much better the next day. I got my blood pressure checked at the doctor and everything looked good, too. I do have several pulled muscles in my neck (I have no idea how I did that) -- and I know that at least one of them is pressing against a nerve, so perhaps that caused the headache? No clue. I did get a prescription for Loratab. I've only taken one -- that first day. But when I went to pick it up, it cost me 47 cents! What the heck? No wonder people are addicted to pain killers! ;)

So the first week was rough -- my headache/neck problem, Luke came down with an ear infection and pink eye, and the first week with a newborn is always challenging in general. It was crazy, with three out of the four of us seeing the doctor! The second week was better. We spent this weekend home at my parents' house, which was very nice. My in town family all got to meet Nathan, which was fun!

But before that, Nathan was 1 week old! :) Here he is at one week: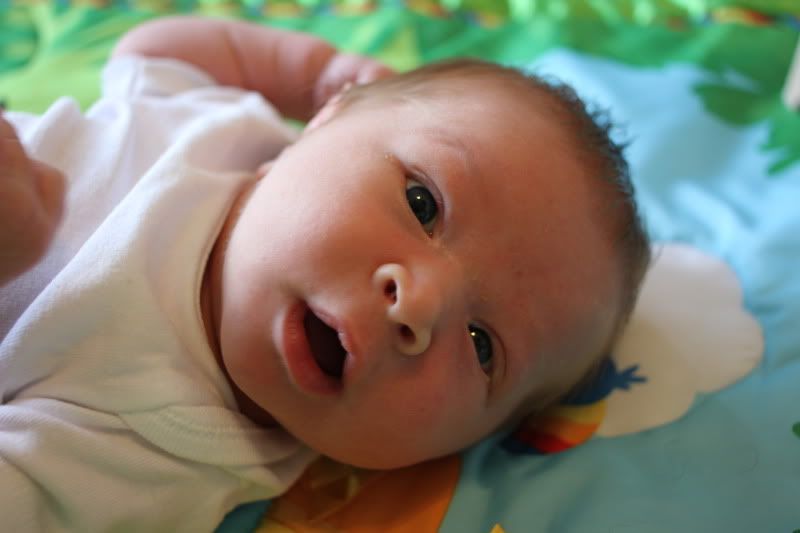 And here are the boys' feet. Luke is so dainty, isn't he?