Luke's birthday is TODAY. He is a smart, silly, hilarious, and busy little guy. We are so happy to have him in our family.
Last night, we had his party at my parents' house. My mom's side of the family and Hal's dad come to celebrate with us. We had a lasagna dinner and cake and ice cream. Luke got tons of presents. He was a little unsure about everyone singing to him, and when his super cool bulldozer (which was battery powered) took off across the table, making everyone yell, he didn't like that too much (he told my mom later to put it in the trash, lol). He spent a lot of time saying "smile" when I asked him to smile -- instead of actually smiling! What a silly.
This weekend has capped off a very busy week of moving and Hal's "vacation" we went to the zoo twice. We bought a family pass to the zoo for Luke's birthday present (we also got him the movie Cars). Today we went to the aquarium and did the penguin encounter. The penguin encounter was my grandmother's mother's day present -- so it was all the girls on my mom's side of the family, and Luke and Nathan. There are plenty of photos under the cut!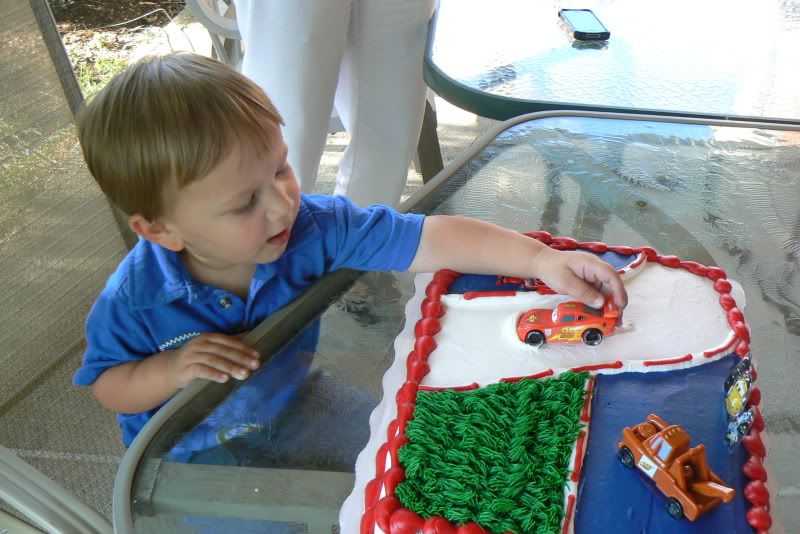 Luke loved that his cake had toy cars on it.



Cheesing. This is his response to "Can you give me a teeth smile?"



He loves his new slide!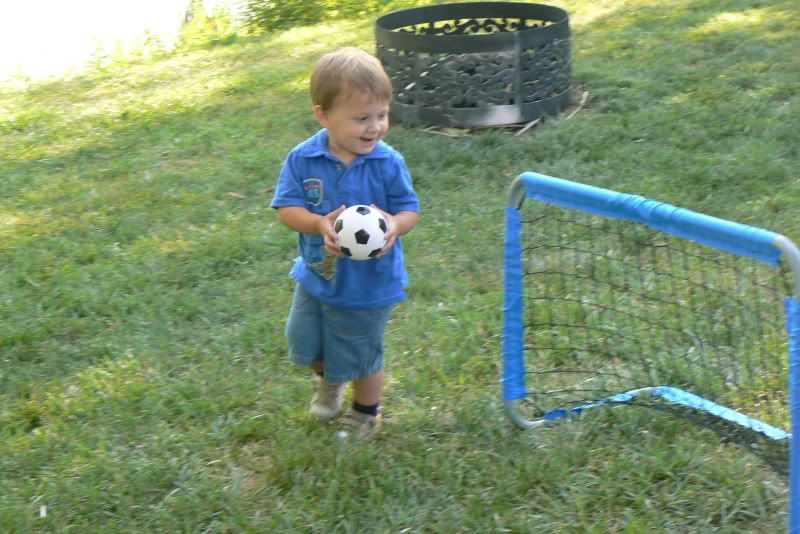 And he is pumped about his soccer goal!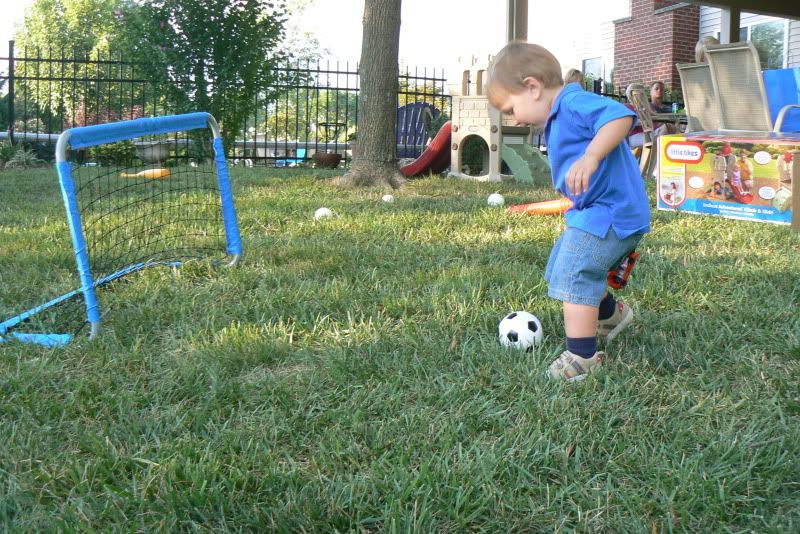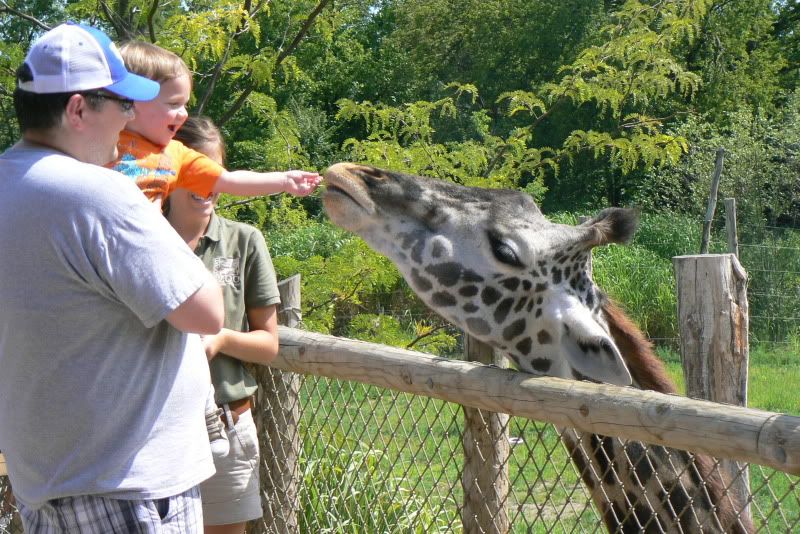 Feeding the giraffe at the zoo was a huge hit.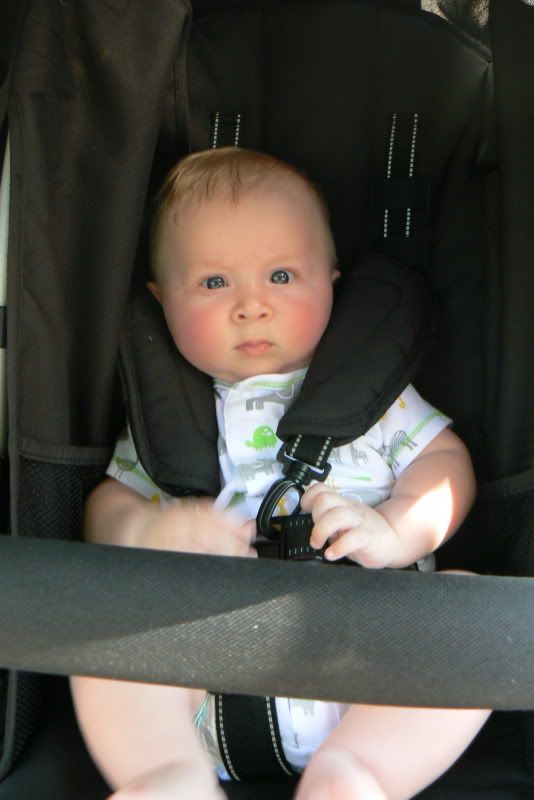 Nathan is a little stunned at the zoo. It was very warm the first time we went.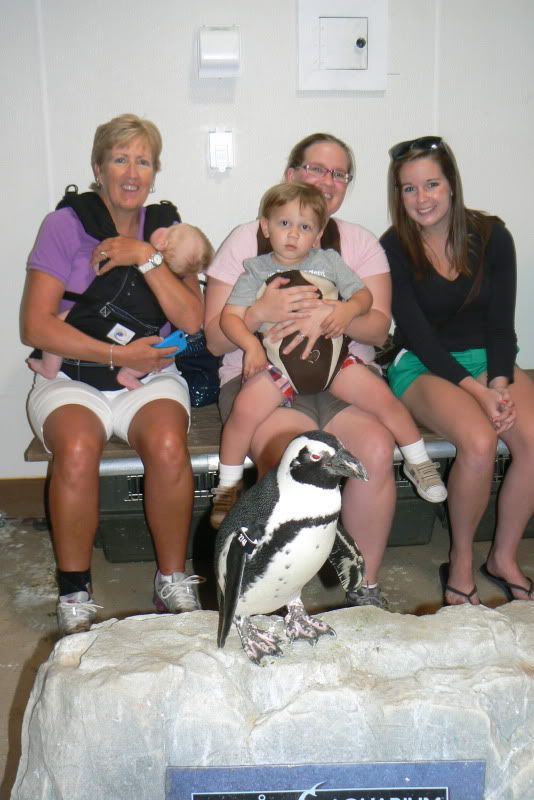 At the penguins! Luke had to go in that carrier for the penguin experience (it was the aquarium's carrier -- Nathan is in my ergo). He wasn't too thrilled, but he was very good!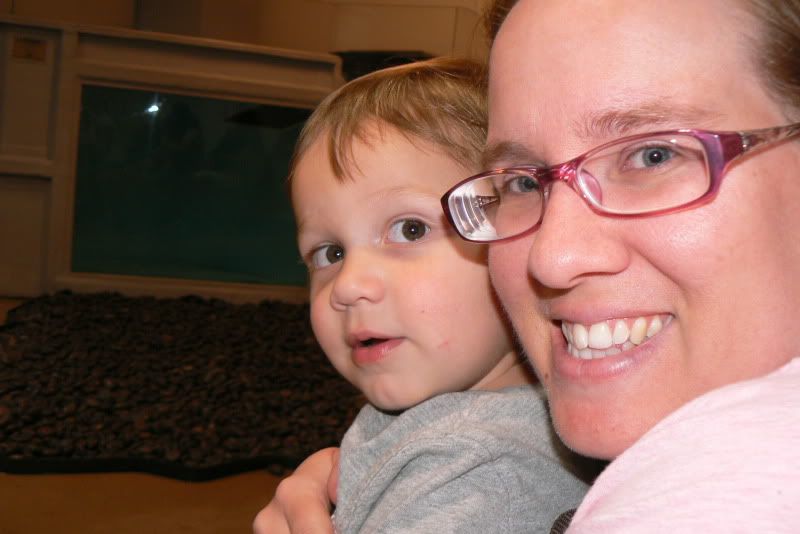 Touching the penguin!