Today Nathan went to school for the first time! He is attending a mother's day out program where Luke goes to school -- Nathan will be there on Tuesdays from 9:30-1:30. In my time today, I worked on an article that I'm supposed to revise and resubmit for a publication.

But before school, we had to take some first day of school pictures!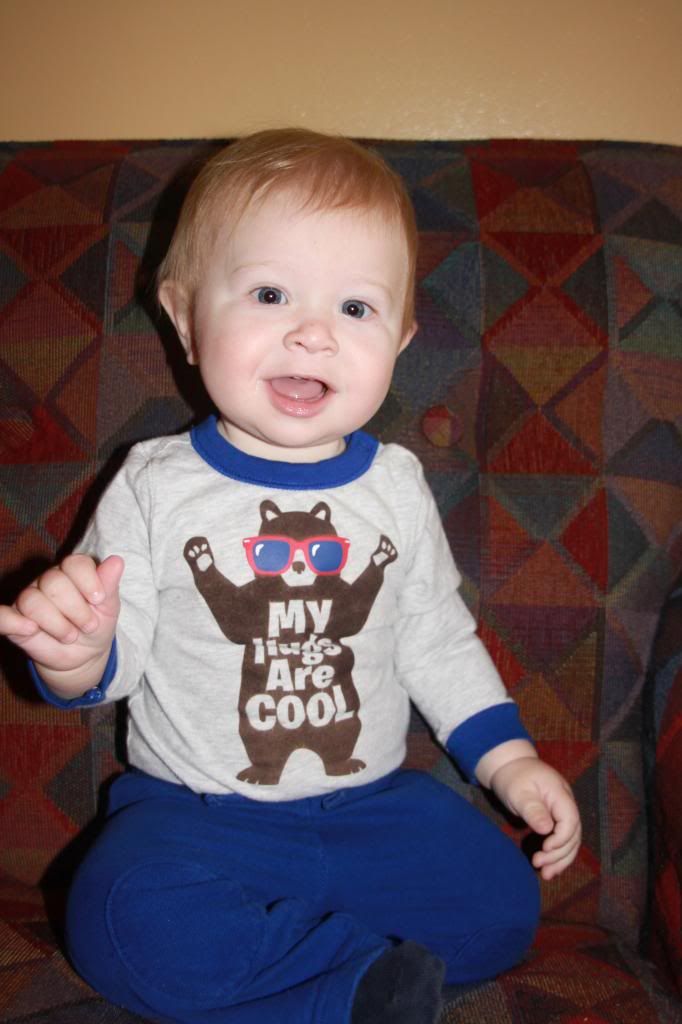 Do you like how Nathan is wearing a shirt that advertises that he's a
super fun guy to get to know? ;) Luke's first day of school shirt said
"I'm a blast!" on it.























Luke had to get in on the action, too.