Nathan is getting closer and closer to his birthday! He is doing well -- he is finally drinking some milk out of a cup. We actually finally had success when we put chocolate milk in there. So now we are weaning down to regular milk. He's still nursing, too. His sleep patterns aren't very predictable right now, although he slept through last night for the first time in a week or so.

At 11 months (to about 11.5 months), Nathan:
~Still has blue eyes (we think they might stay that way)
~Walks everywhere
~Climbs things
~Loves the dog's water and food bowls. (And loves the dog!)
~Dances and claps
~Signs "all done" and waves hi and bye
~Now wears shoes and walks all over the place outside
~Likes to steal my phone to chew on it (and runs away laughing if we try to go after him when he has something he isn't supposed to
~Likes opening the cabinets and wants to climb in the dishwasher
~Is ticklish, especially on his thighs.
~Babbles
~gets excited when his daddy comes home

He is fully into his 12 month clothes now. He's a little guy compared to where his big brother was. I think he'll weigh somewhere around 22 lbs. at his 12-month appointment.
He is very sweet. He loves kisses and music. He will settle into you and listen hard when you hum in his ear. He is very serious when he is first around people he doesn't know, but is very smiley when he knows you. He thinks Luke is funny and he is pretty resilient when Luke knocks him down.
I'm so glad we're getting to this point. I kind of wish babies were born at 1 year -- I find them so much more fun around now. :)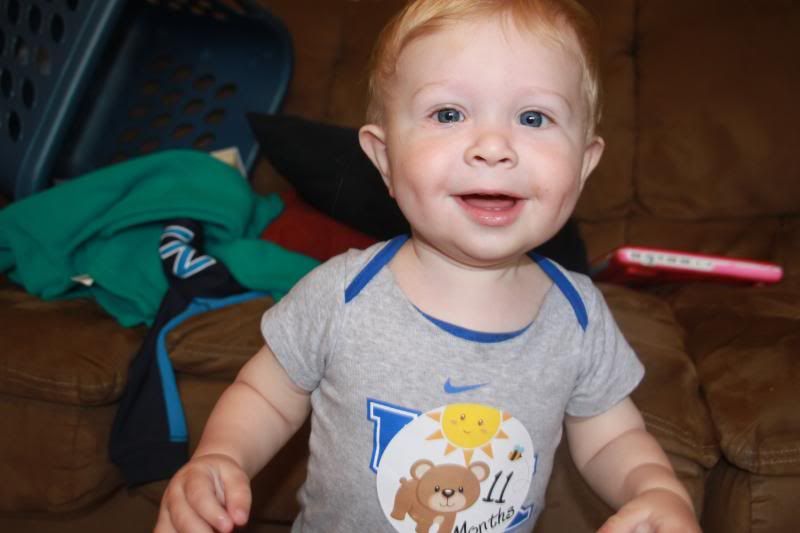 He looks so much like my brother Stephen in this picture (above). Something about the look on his face, especially around his eyes. Stephen is his godfather.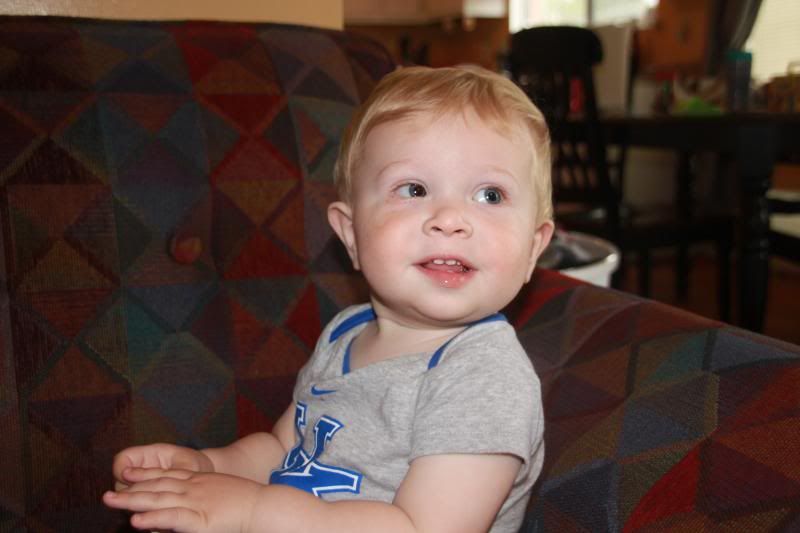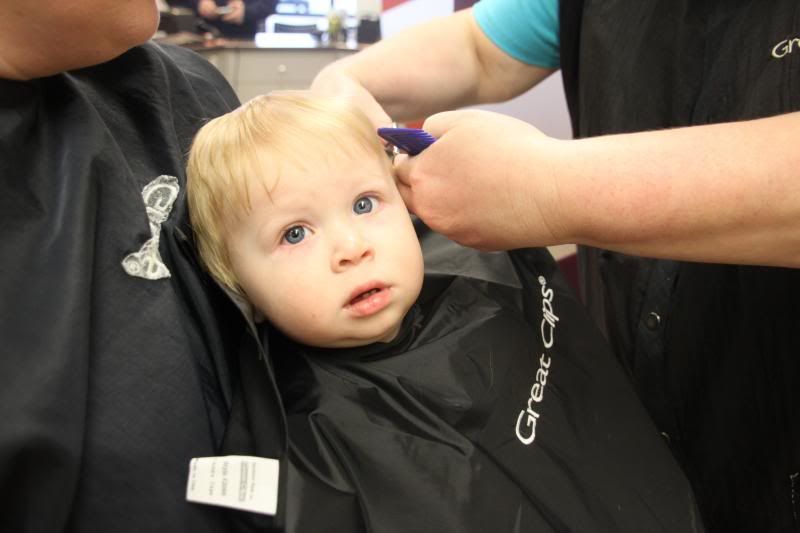 His first haircut. He didn't cry, but he wasn't such a fan. :)