We went to Puerto Rico from Dec 19-23 to take part in my brother's wedding. We were so pleased to be able to go (and I was asked to do a reading -- in English, thank goodness, as I have no Spanish). In a complete surprise, my mom's entire family was able to come (there are about 23 of us), and we also had family friends, an aunt and uncle from my dad's side of the family, and several of my brother's friends make the trip.

As you can imagine, we took some pictures. :)




This was the boys' first flight. They were actually wonderful on the flight. Nathan had a hard time before takeoff on the flight from Atlanta to PR, but once he fell asleep and had about an hour-long nap, he did great. Otherwise, we had them watch movies the whole time. Thank goodness for technology. Luke also got to sit in the cockpit! I'll have to find that picture -- Hal took it on his phone.




The first night in PR, we surprised Sylvia with an impromptu shower. This is a picture of Sylvia (in the middle, between my sister and I), and all the girl cousins except for Laura, who was randomly missing at this moment. (She did this so much that it became a running joke to yell "Where's Laura?!" randomly and she got a shirt on Christmas that said "Where's Laura?")




Nathan's first time on the beach! He loved it!!! :) Luke also had a great time. The waves were ROUGH so we didn't do too much oceaning, but we did get to do a bit.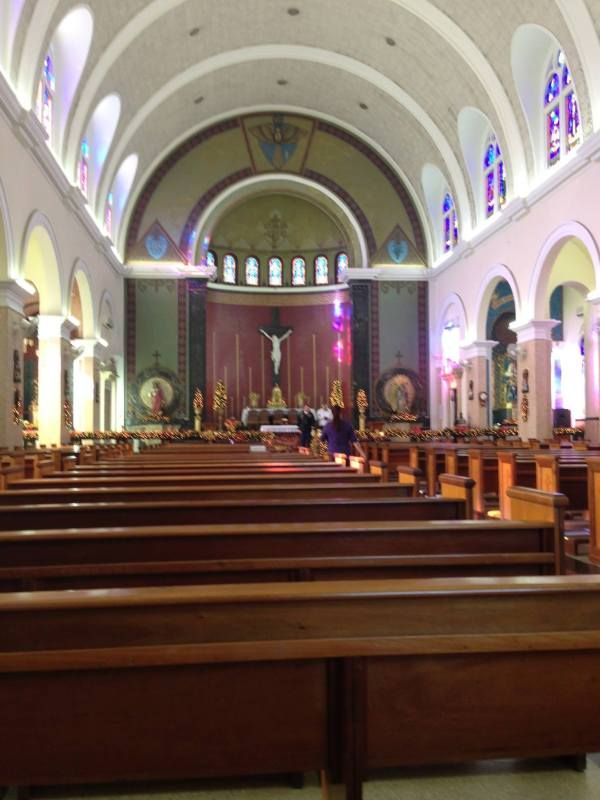 Sylvia's beautiful church during the rehearsal!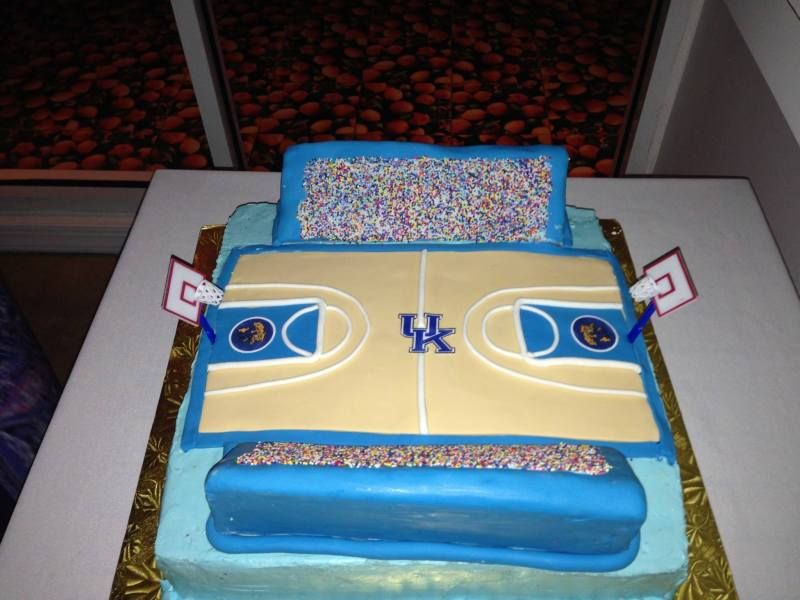 In Puerto Rico, it is customary to do a rehearsal, but not a rehearsal dinner. My parents threw a big dinner anyway, and worked with a friend of Sylvia's to make a custom Rupp Arena cake! We also had a flash mob for Sylvia at the rehearsal -- she had posted something on Facebook a couple of months ago about a flashmob and said something about people being welcome to do something like that at the wedding. So my mom wrote a song to the tune of "We Wish you a Merry Christmas" called "We wish you a happy wedding." And my aunts, cousins, and I all got different verses. (Hal and I sang "Your family and friends came from near and from far/to see you get married and drink at the bar" -- and all the guys chimed in to yell "DRINK AT THE BAR!" with us.) It was a hoot. Also, Donnie wore his dress blues to the rehearsal, which was really special.




At the rehearsal dinner on the balcony looking over the ocean!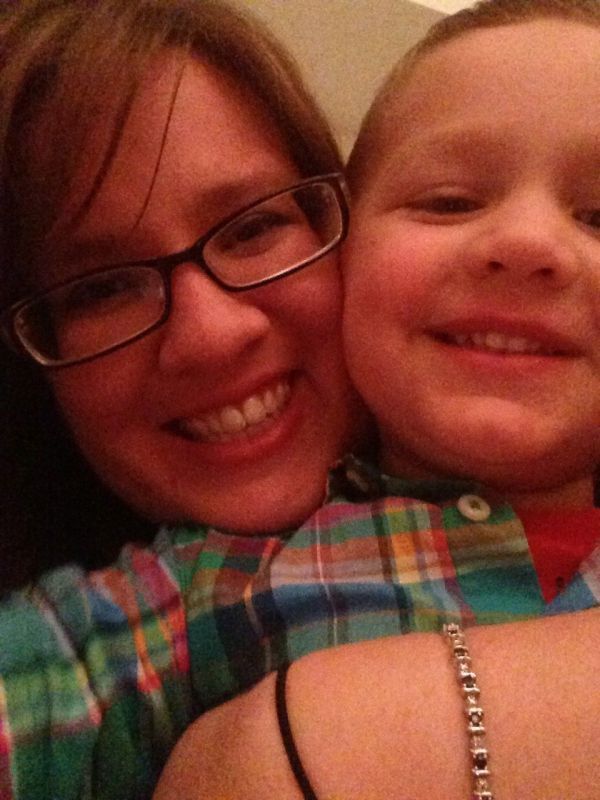 Me and my buddy at the rehearsal dinner.




Luke was all about talking to uncle Donnie before we got in the bus to go to the wedding.




We cleaned up!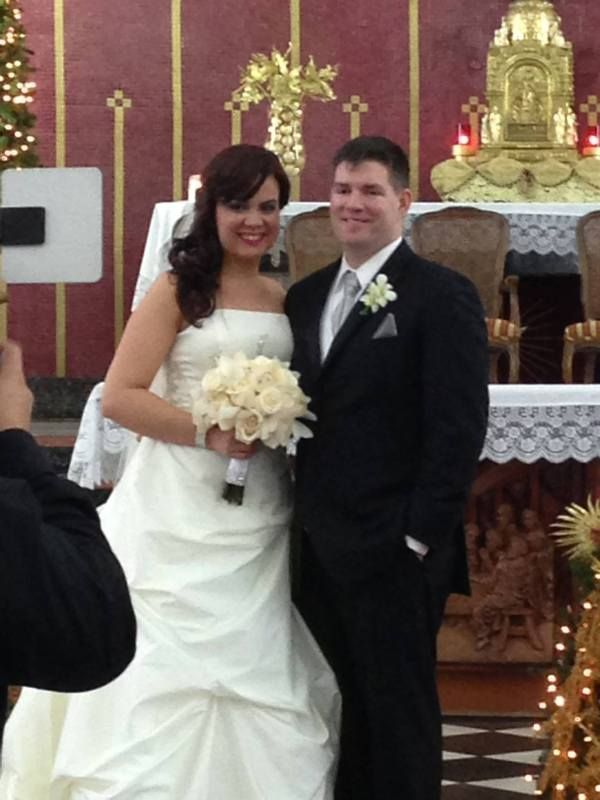 Post wedding happy couple!




My parents with Nathan post wedding. The priest gave Nathan and Luke big blow pop suckers before church. Which Nathan LOVED. And drooled all over.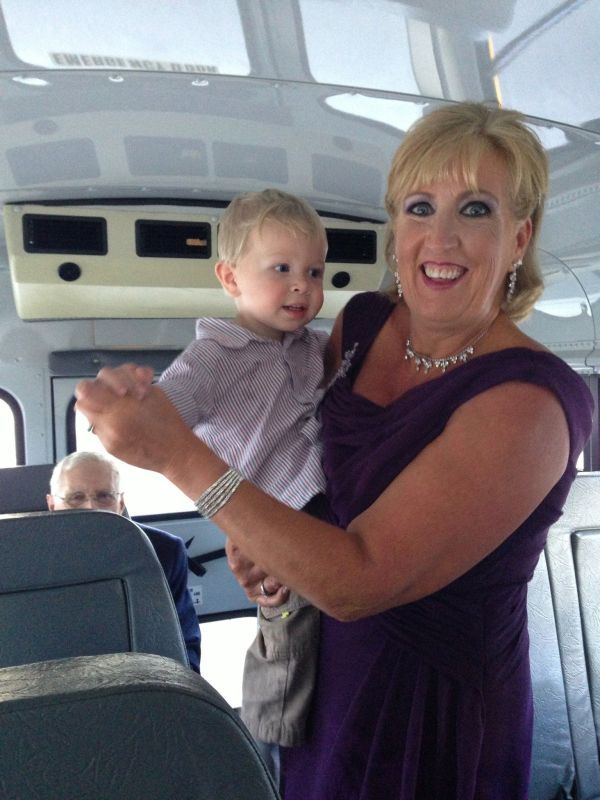 My mom (called Gammy by the boys) and Nathan dancing in the bus before going to the reception.




Bus Selfie!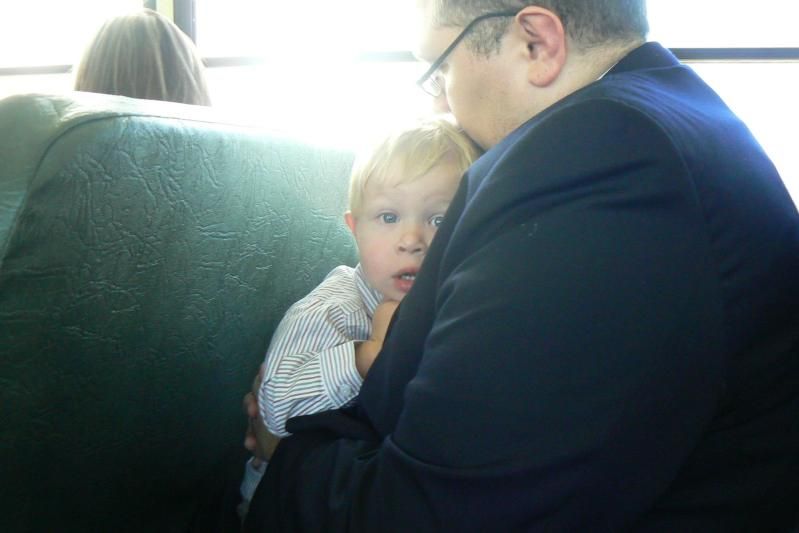 Nathan and Hal bonded a lot the last two weeks.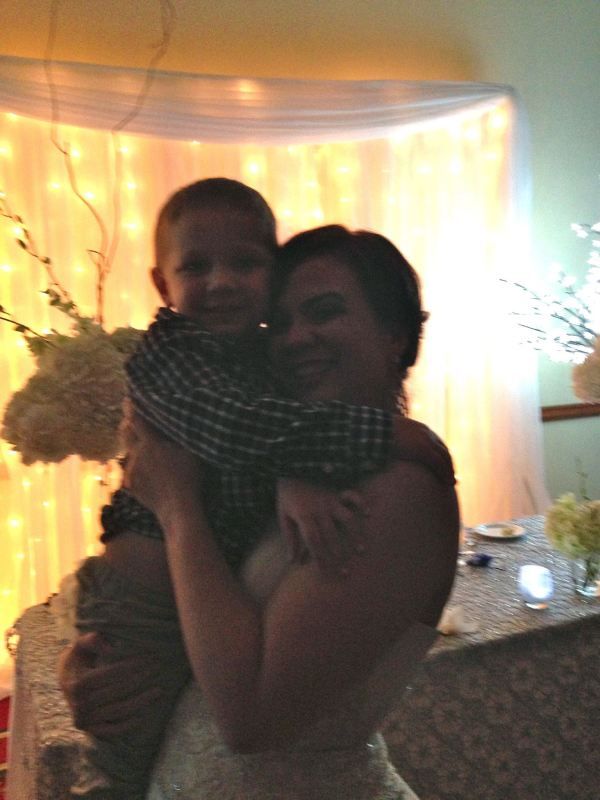 Luke and his new aunt!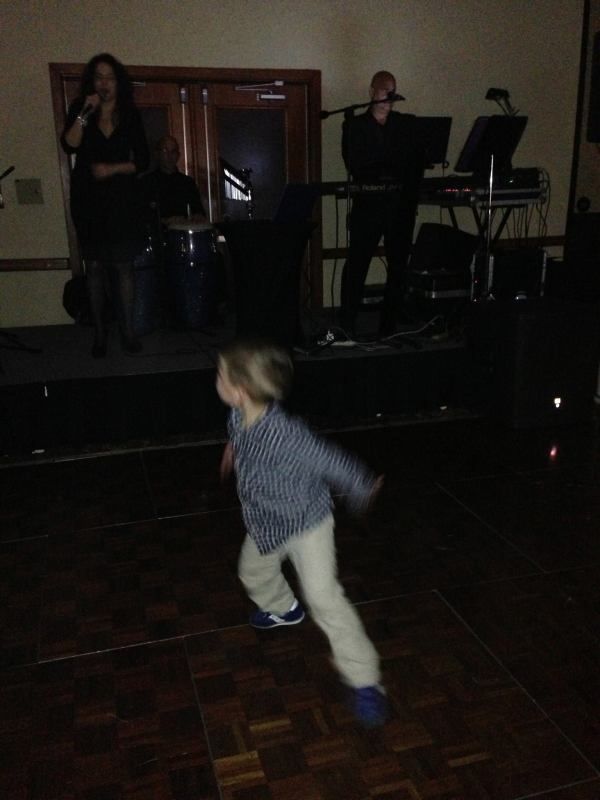 He was a MANIAC dancing. A maniac. He even tried to go get the microphone to sing at one point. He was breakdancing and everything. Out. of. control.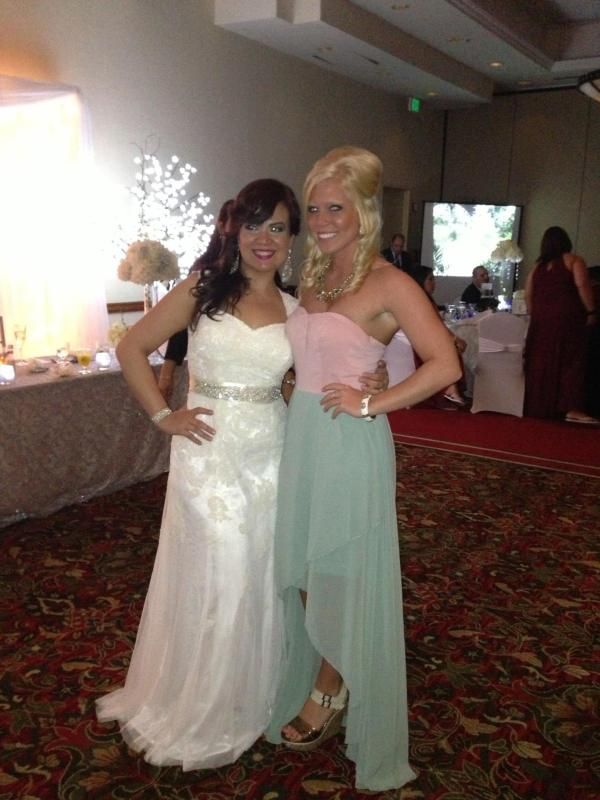 Sylvia and my cousin Kaysie. Notice anything different? This is Sylvia's SECOND WEDDING DRESS!




Cake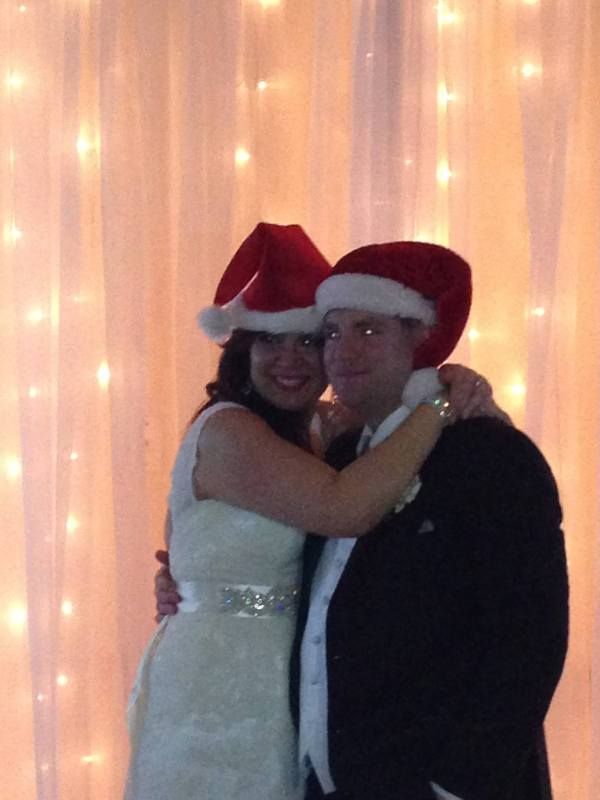 My cousin Kayla brought Santa hats.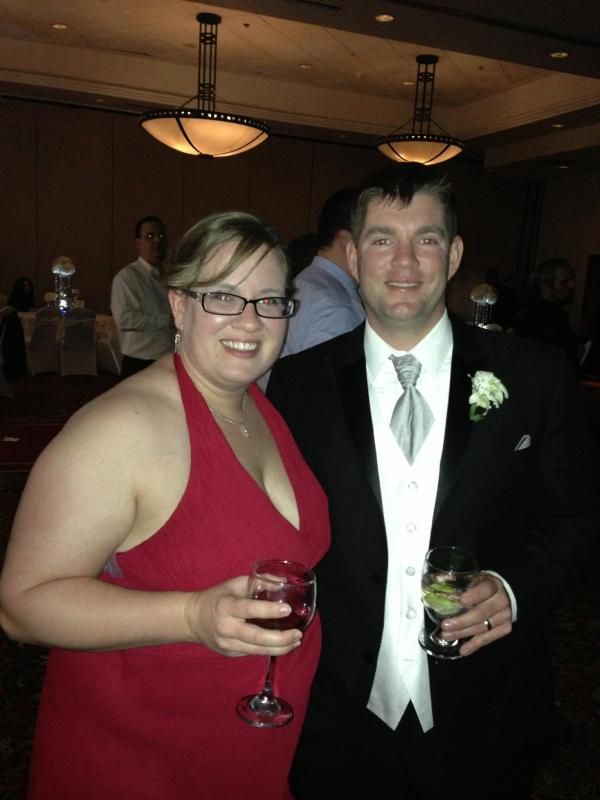 Me and Donnie.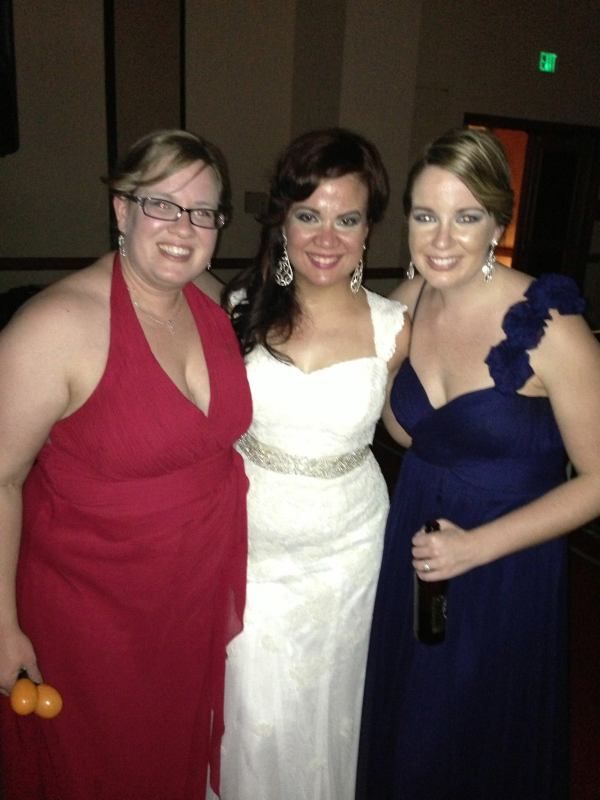 Sisters!



The venue/Sylvia brought out funny hats and maracas! Because a band with dancers and this thing came in to party with us the last hour.
The next day, we went to Old San Juan (Luke though we were going to Old Sand Lot and wanted to know where the new sandlot was) and explored the town and the fort. Puerto Rico is gorgeous.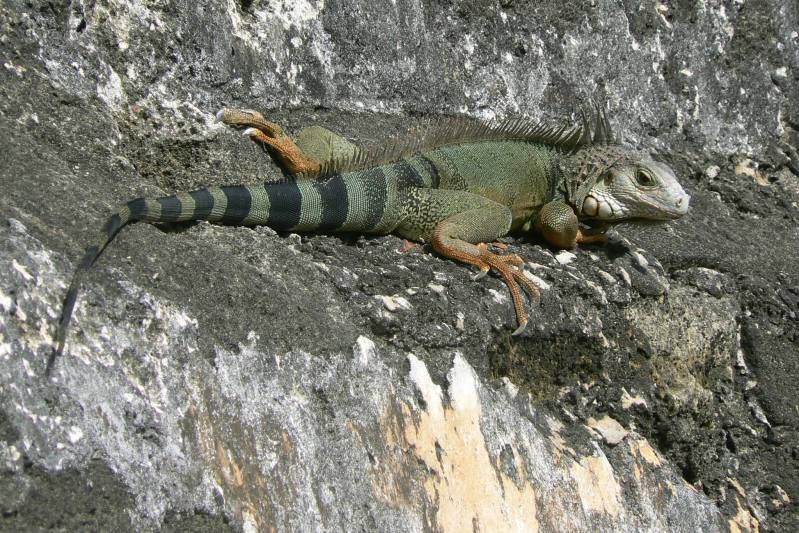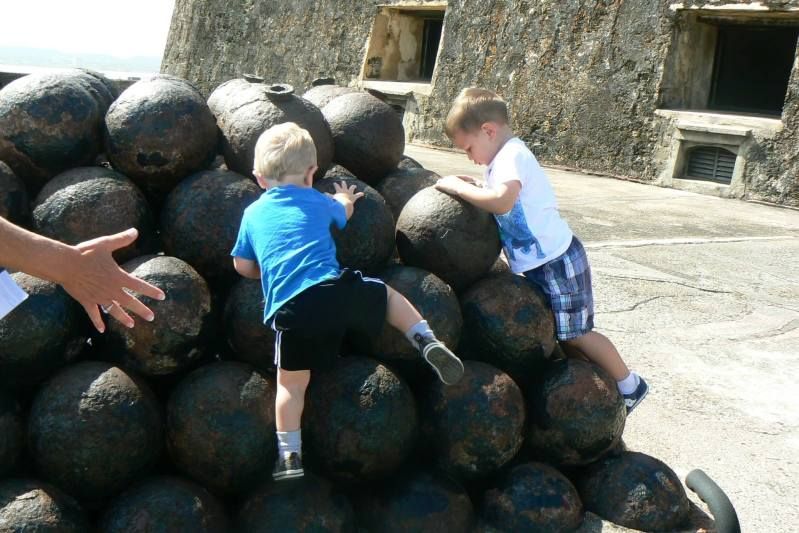 Climbing on cannonballs.