Since today has been dreary, rainy, chilly, and generally miserable, I take myself back to a time when it was sunny and miserably hot.

Hal and I traveled to Lexington back on October for Keeneland's fall meet. Keeneland is a horse racing track. It's a UK student tradition to go the either the fall or the spring meet -- it's only open for about 6 weeks out of the year. If you have seen the film Seabiscuit (and if you haven't, you should), there are scenes filmed at Keeneland.

Although it was October 11th, it was about 10 million degrees outside. Hal had packed dress slacks and a button down shirt. I noticed this as I was packing and threw in a pair of shorts for him to wear. I packed my own shorts. Thank goodness I did.

I also made sure not to wear conspicuous jewelry. The last time I went to Keeneland I wore one of my favorite necklaces, which is in the shape of a big diamond. I got so sun burnt that I had a huge white diamond on my chest. Not exactly attractive. I was careful this time.

Keeneland is an interesting collection of people. As I said, Hal intended on dressing up, and many people do, but there are many people who are dressed in jeans and T-shirts as well (I tend to fall in that group). Guess which group my sister Jennie and my cousin Kayla belong to?

Even though we were TERRIBLE betters and didn't win any money, I have included some pictures for my sister, who REALLY wanted me to post them.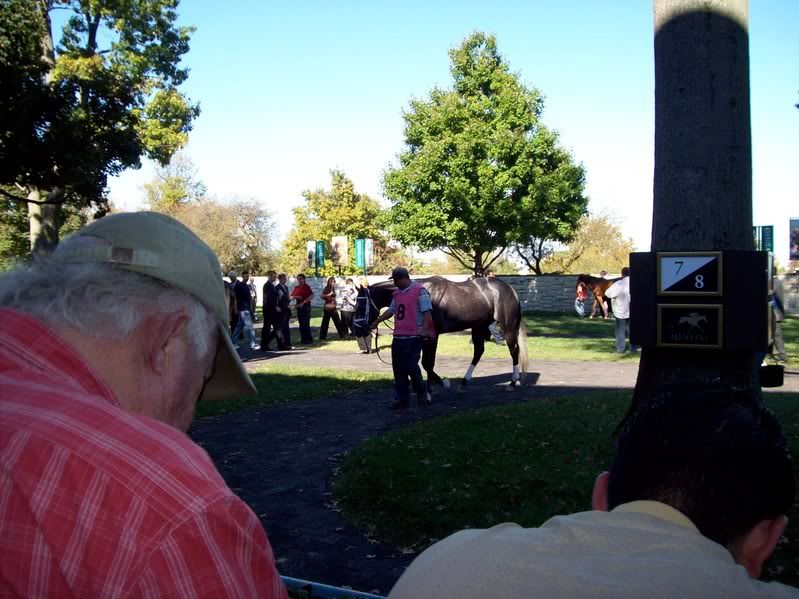 They bring the horses around the tree-lined walkway so people can look at them before they make their bets.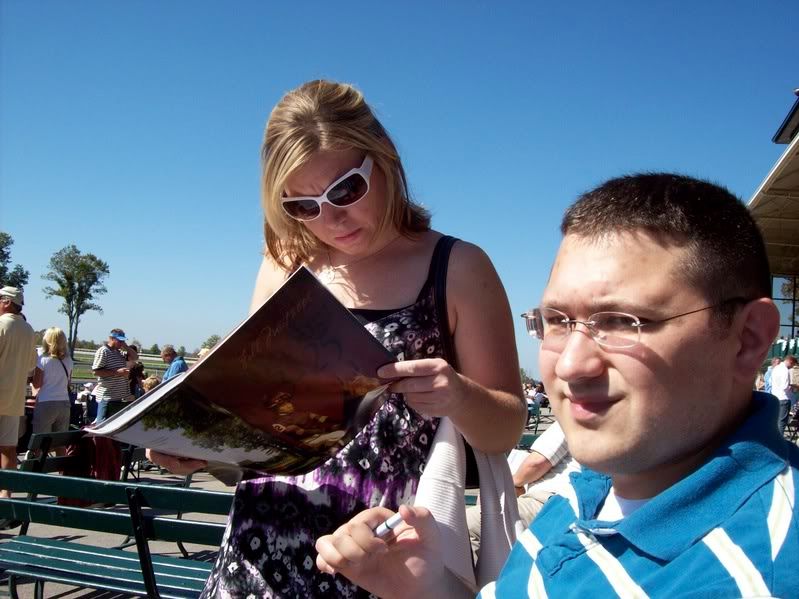 Kayla and Hal look over the program to place a good bet.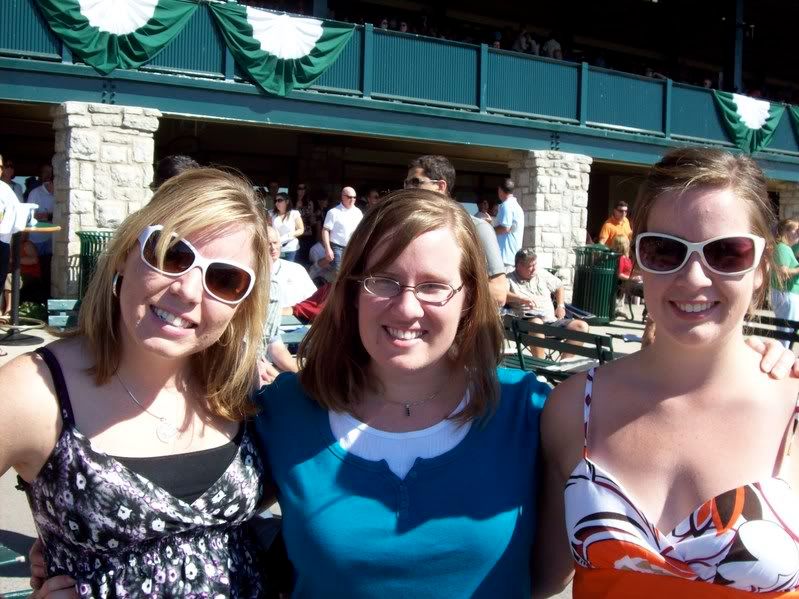 Kayla, me, and Jennie. These are terrible pictures of me. Mostly because it's so hot.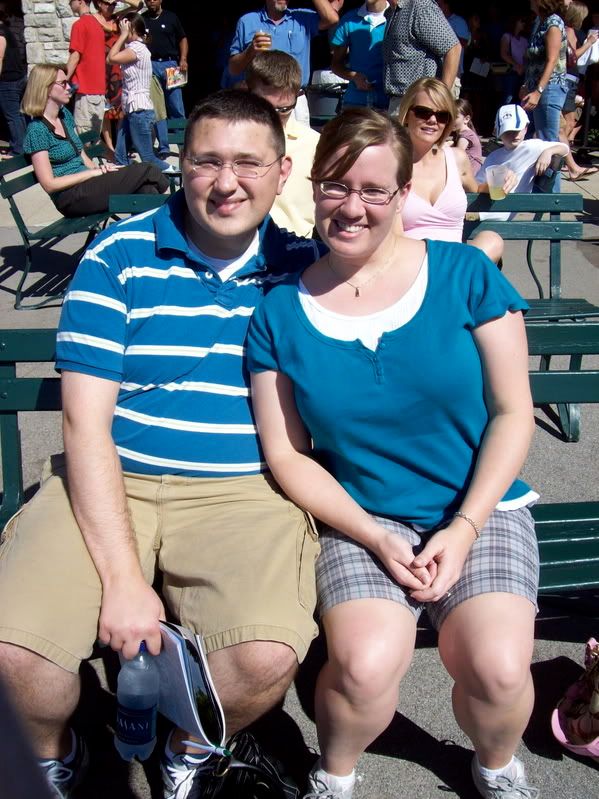 Hal and me. We didn't match on purpose. I swear.




Horses!