Today is a BIG DEAL.



(Stephen and I dance to "Stacy's Mom" at my wedding)

Stephen, my brother, turns 21 today.

Steve-O is the third child in my family. Personality abounds. He's the one who looks like me, most people say. He's the wise guy, the salesman. He's got a little streak of troublemaker in him. He knows every line to every movie and TV show he's ever seen.

He is constantly making me laugh, like here, where he said to me during our formal family pictures on my wedding day, "Stacie, did you know you were getting married today?"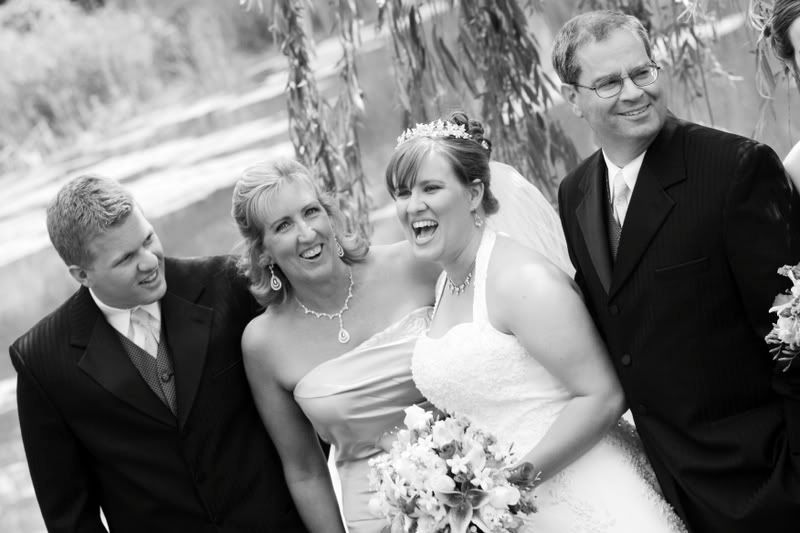 (photo by TM Photography)

Or here, when he, while on crutches, dressed up for my sister's state volleyball tournament, which happened to fall right before Halloween (he had a crazier outfit, but I don't have a picture of it on my computer):




He's also always accomplished strange and wonderful things. When we were little, we would go to basketball games at other schools. Come halftime, my parents would wander out to the concession stand, and Stephen would be working. They say that he was constantly being approached by strangers in the grocery store when he was very little; people thought he was so cute.

He also accomplished something the rest of us didn't -- four siblings on Homecoming Court, Stephen was the one crowned king:




He's the original butterfly champion:




He also happens to be a fantastic guy.

Happy Birthday, Stephen.